An Otter RSS Reader レビュー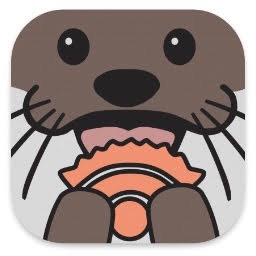 今回は新しいRSSリーダーアプリの簡単なレビューです。
YouTubeで紹介しているのを見て最近使い始めました。
このアプリの第一印象はアイコンがかわいい!笑
一見アイコンを見ただけではRSSリーダーアプリとは分からないような感じですね。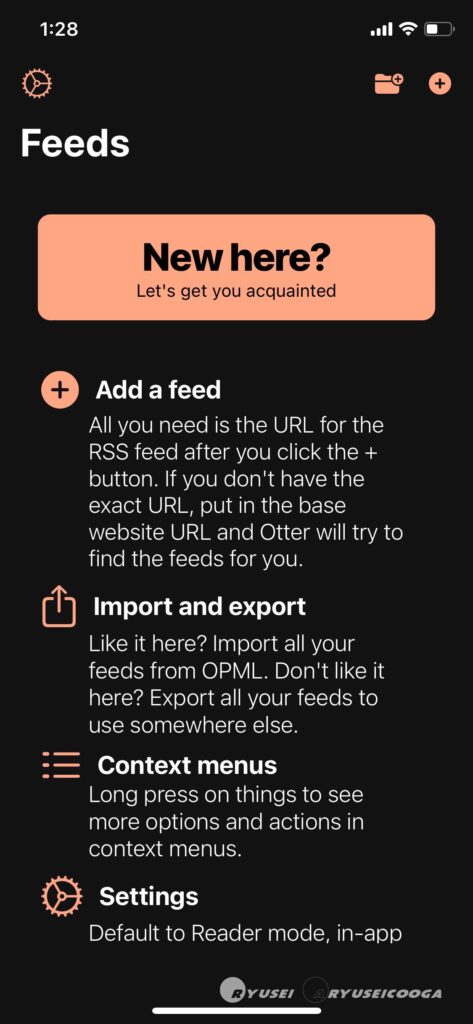 まだリリースされて間もないので機能はとてもシンプルでライトユーザーには使いやすい仕様になっています。
iCloudで同期されるのでMacとiPhoneでシームレスに使えそうです。
ミニマルなデザインでシンプルなRSSリーダーアプリを探している人にはぴったりです。
ウィジェットにも対応しています。ミディアムサイズのウィジェットにはかわいいアイコンも表示されます。
Tip(App内課金)でAlternate App Iconsが使えるようになっています。
今後のアップデートでテーマもカスタマイズできるようになる予定です。
※v1.1.2 アップデートで新しいアイコンが追加されています。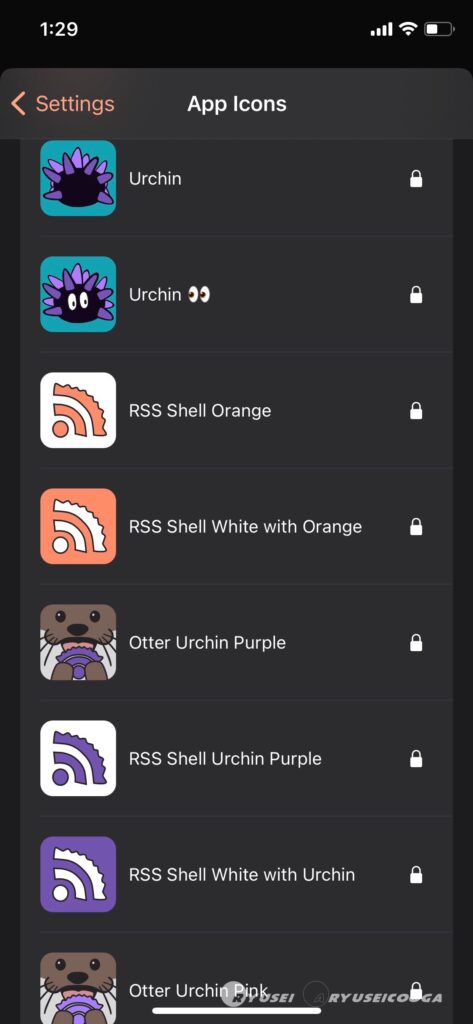 Tip(App内課金)は¥120、¥370、¥730、¥1600があります。
個人的にUrchinのアイコンが欲しいので課金してみようかなと考えています。
最近はサブスクリプション方式を採用するアプリが増えている中、Tip型の課金は好きです。今後のアップデートに期待を込めて気に入ったアプリには少しでも課金して応援したいと思っています。
無料アプリなのでライトユーザーや、これからRSSリーダーを使い始める方にはおすすめできるアプリです。
An Otter RSS Reader
NEWS ∙ 2021
"An Otter RSS Reader" is the world's newest most okayest RSS reader with a high key adorable otter icon!
"This is exactly what I've been looking for! A simple RSS reader that syncs my subscribed feeds across my iPhone, iPad, and Mac. This developer is genius! I think he nailed it with this app"
– Josh Holtz
FEATURES
+ Subscribe to RSS Feeds that sync over iCloud
Fetches RSS feeds and refreshes in a background task or on a pull-to-refresh.
+ Auto Discover Feeds
Simply enter the domain of website (like anotterrss.com) and Otter will attempt to discover all RSS feed urls to choose from.
+ Group Feeds Into Folders
You know… because organization is important.
+ Read Articles In A Normal Web View
This isn't anything special. This is why its the okayest and minimalist. Just read the article like how it was supposed to be read. Is it even a reader? It might just be a syncer.
+ Shortcuts
Have fun automating with Shortcut actions for listing feeds, listing articles, and subscribing to new feeds.
+ Widgets
Add some gorgeous widgets to your Home Screen to show unread count for either all feeds or a specific folder of feeds.
+ Import/Export with OPML
Import your feeds with an OPML file (if you have one from your existing RSS reader). Export your feeds into an OPML file if you hate "An Otter RSS" and want to move to another app. We'll understand. There are plenty of other apps out there and this one might not be the one for you!
https://apps.apple.com/us/app/an-otter-rss-reader/id1529696614?itsct=apps_box&itscg=30200
最後まで読んでいただきありがとうございます。
前の記事

次の記事